Have you ever thought you would like to make Damascus steel?
Or would you like to learn and use that knowledge as a knife maker or for other artistic undertakings.

I can take you through the process of making a bar of Damascus steel and a bar of cable Damascus.
This covers the preparation of the steel layers and the assembly into a billet.
The forge welding and twisting of the billet to create a bar of twist pattern Damascus.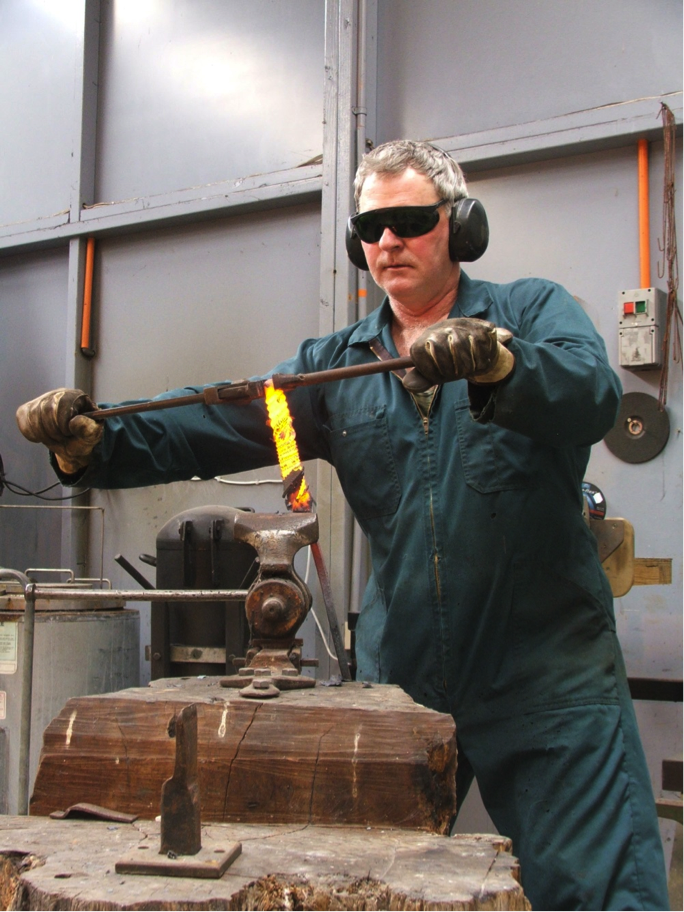 The annealing of the bar.
The milling and etching of the bar to show the final pattern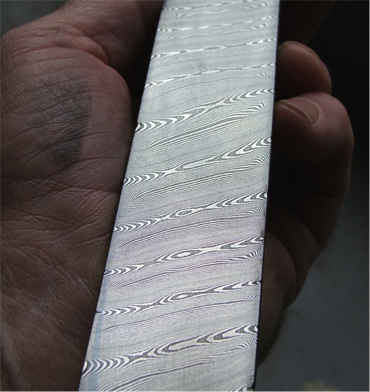 In making a bar of cable Damascus the technique is shown of how to prepare the cable, the welding technique required, annealing, milling and etching of that material.
This is a two day course and is done on a one on one basis.
The aim is for the participant to take away a finished bar of twist pattern Damascus steel and a finished bar of cable Damascus.
Time is taken to familiarize the participant with the layout of the forge area,
The use of the equipment in there – in theory and in practice.
There is also time taken to discuss and explain the making of various patterns in the steel.
It includes lunch on each day but does not include other meals or accommodation.
The cost is $1100 nz + gst.
This is payable before the start of the course and can be done by bank deposit or cheque.
Please note.
This is not a knife making class. It is to demonstrate and teach the making of Damascus steel.
If time allows I am happy to explain the methods and equipment I use to make knives.